Sold
2018 / Model 3 / Long Range AWD / Blue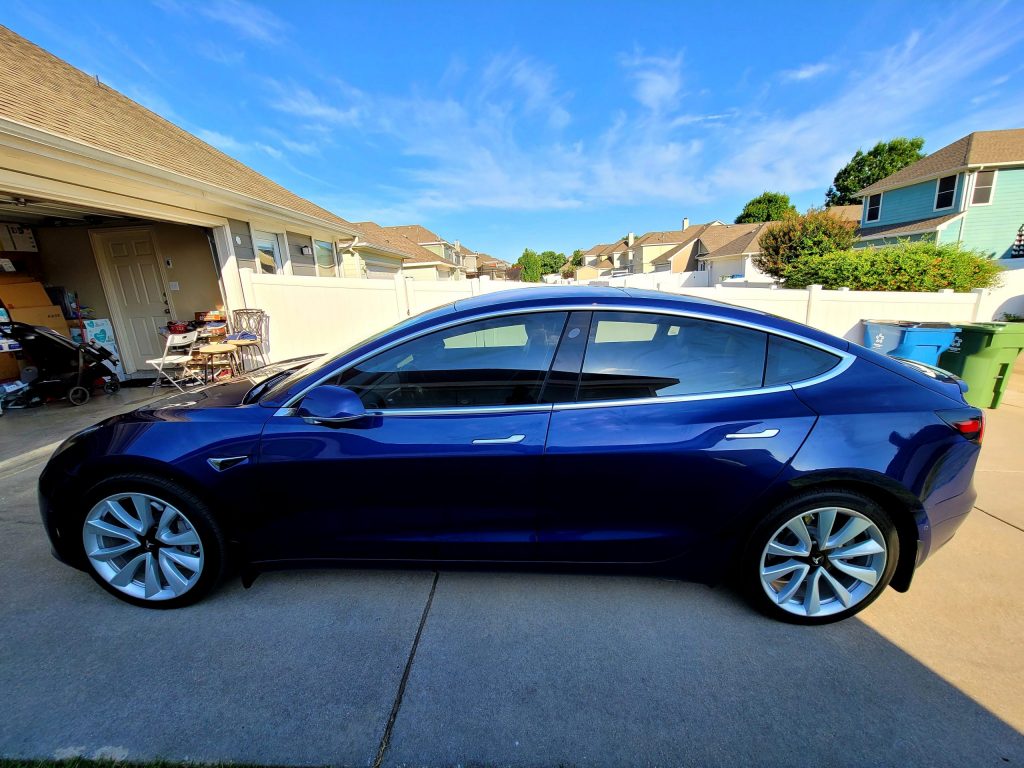 summary
2018 Used Tesla Model 3 Long Range AWD. Providence Village. Texas
AP/FSD: – ( Enabled)
Autopilot – (Purchased)
Enables your car to steer, accelerate and brake automatically for other vehicles and pedestrians within its lane.
Full Self-Driving Capability – ( Purchased )
Navigate on Autopilot: automatic driving from highway on-ramp to off-ramp including interchanges and overtaking slower cars.
Auto Lane Change: automatic lane changes while driving on the highway.
Auto-park: both parallel and perpendicular spaces.
Summon: your parked car will come find you anywhere in a parking lot. Really.
Recognize and respond to traffic lights and stop signs.
Automatic driving on city streets.
Meticulously maintained car, fully loaded with all accessories
Tesla Model 3 Long Range with Full Self Driving and HW3.0
Deep Blue Metallic paint
Long Range All-Wheel Drive
Dual Motor All-Wheel Drive
Premium Black Interior
310 Mile EPA Range
Fully loaded vehicle with heated seats front and back
Navigate on Autopilot / FSD
Automatic Homelink garage door opener
All-weather mats
Console wraps
Mudflaps
Brand new HEPA cabin air filter just changed last month
Performance Carbon Fiber Spoiler
The car has been fully paint corrected and Ceramic coated just this month with a 5-year protection
All windows, front and back windshield tinted with nano ceramic 90% heat rejection
This car has been maintained meticulously. Basically new. Just drove between work and home mostly. Hardly used in superchargers. You are welcome to test drive.
New Vehicle Limited Warranty – Active
Clean History. – CARFAX AVAILABLE
This vehicle has a clean history verified by a third party.
*do NOT contact me with unsolicited services or offers