Sold
2018 / Model 3 / Long Range RWD / Blue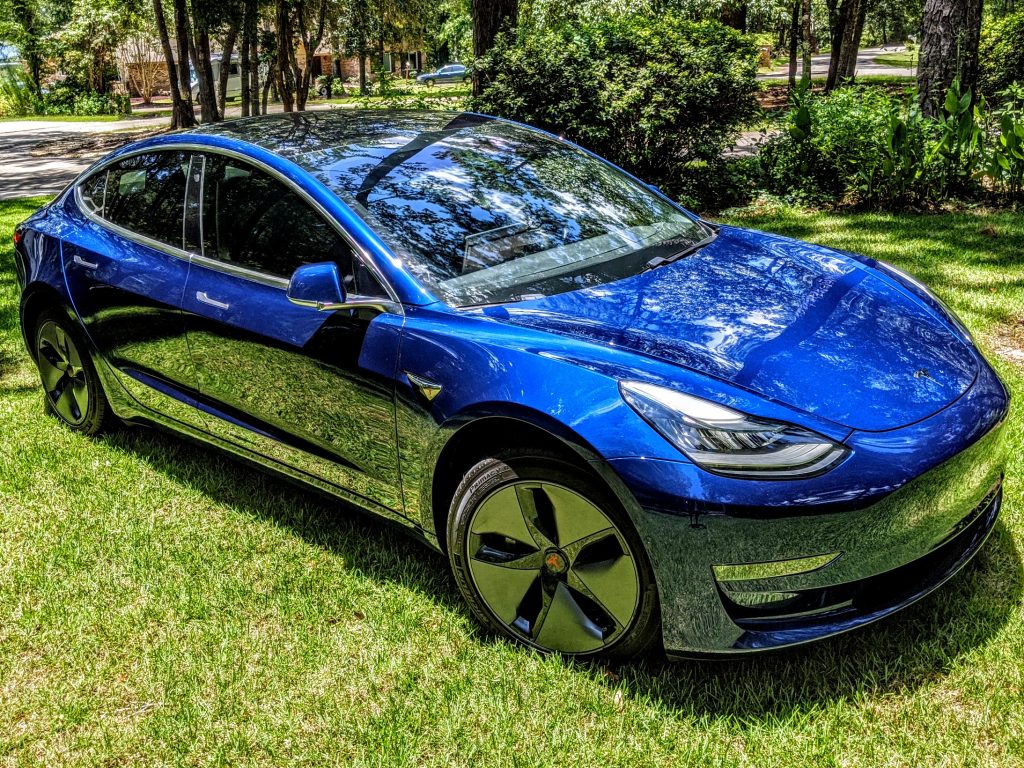 summary
2018 Used Tesla Model 3 Long Range. RWD. Tallahassee, Florida.
AP/FSD: – ( Enabled)
Autopilot – (Purchased)
Enables your car to steer, accelerate and brake automatically for other vehicles and pedestrians within its lane.
Full Self-Driving Capability – ( Purchased )
Navigate on Autopilot: automatic driving from highway on-ramp to off-ramp including interchanges and overtaking slower cars.
Auto Lane Change: automatic lane changes while driving on the highway.
Auto-park: both parallel and perpendicular spaces.
Summon: your parked car will come find you anywhere in a parking lot. Really.
Recognize and respond to traffic lights and stop signs.
Automatic driving on city streets.
Deep Blue Paint.
Premium Black Interior.
18″ Aero Wheels.
New Vehicle Limited Warranty – ( Active )
EXTRAS
-Full Self Driving Option Included (Currently $8,000 option)
-Homelink Included (Currently $300 option)
-All Windows Tinted with 3M Crystalline + Windshield Eyebrow
-Jade-Quartz Premium Ceramic Coated
-Luxury Burber Floor Mats
-Performance Metal Pedals and Dead Pedal
-Console Wrap (no fingerprints)
-Buttons Wrapped (no fingerprints)
-Steering Wheel Spokes Wrapped (looks sharp)
-HD Tempered Glass Screen Protector
-Hub and Lug Nut Covers (if Aero overs removed)
CONDITION
-Excellent
-Lives in a garage
-Mostly charged to 80%
-Rarely Supercharged
Clean History
This vehicle has a clean history verified by a third party.
1 Owner. No Accidents. No Smoking