Now what what happ?
The SEC asked a Manhattan federal court to hold Elon Musk in contempt, saying his recent tweet violated the terms of his settlement https://t.co/3FOV98iTg5

— The Wall Street Journal (@WSJ) February 25, 2019
WSJ is on it too:
https://www.wsj.com/articles/sec-asks-manhattan-federal-court-to-hold-elon-musk-in-contempt-11551137500?mod=e2tw
BLOOMBERG:
https://www.bloomberg.com/news/articles/2019-02-25/elon-musk-faces-u-s-contempt-claim-for-violating-sec-accord?srnd=premium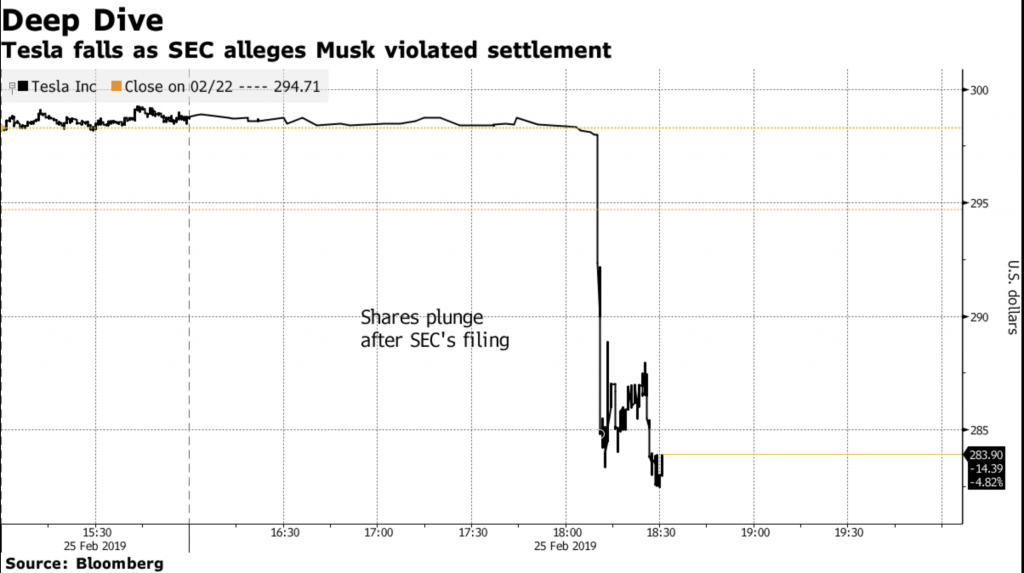 let the brother live. Dang. This is ridiculous!